Should My Business Address Be My Home or a Virtual Office?
According to research studies, over 50% of small enterprises operate from homes. If your small business is one of them, you might be wondering if your business address should be your home address or something different
Operating your business from home comes with some downsides. A virtual business address can solve some of those issues.
Small business owners and solopreneurs—particularly those with service-related businesses—face many challenges while growing their company. The address they'll use for their business is usually an afterthought at best.
For those without a physical office location, their default business address is often their home. It requires no additional work on the part of the business owner and it incurs no additional cost. It also makes sense, considering that an estimated 60% of business owners work from their homes—whether from their home office or a kitchen table.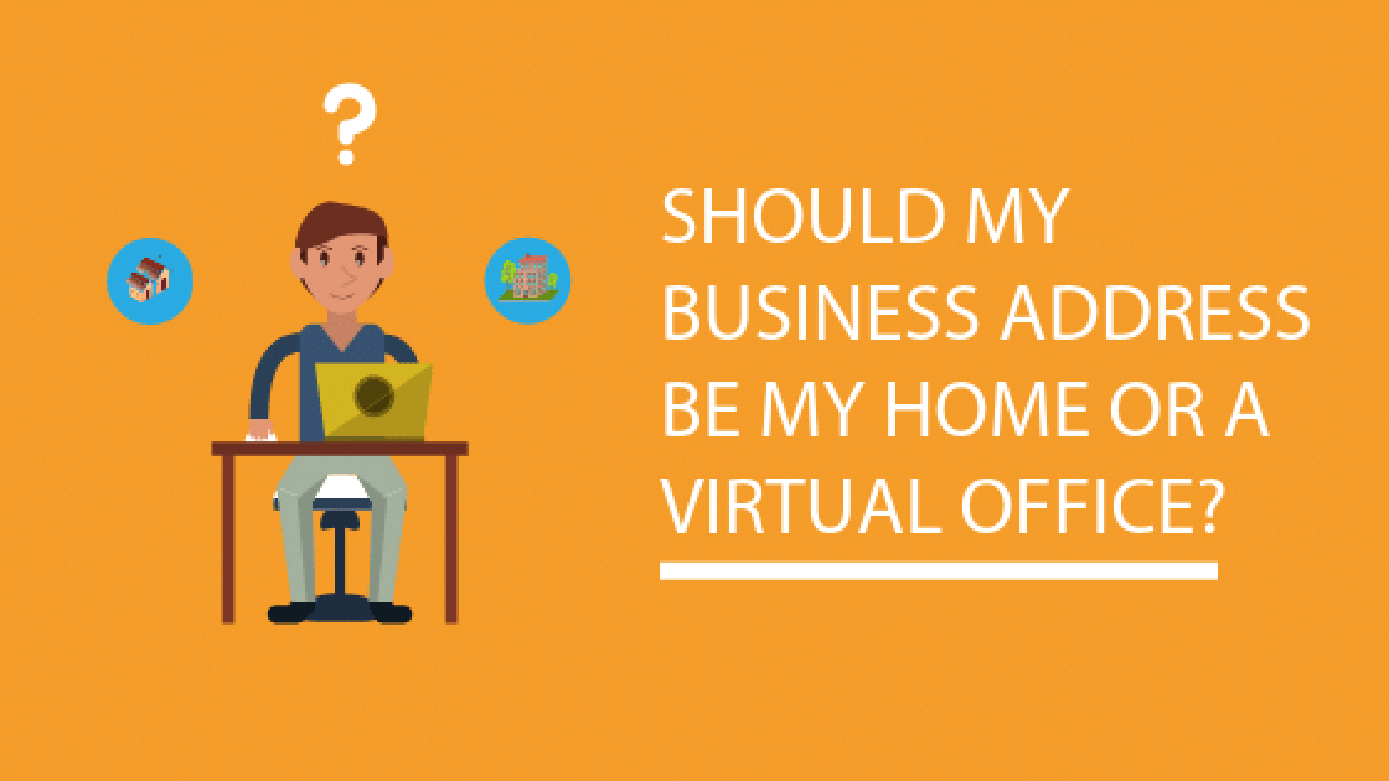 Getting a Home Address vs. Virtual Address
If you're starting a home-based business, there are a few key reasons why you might want to get a virtual address instead of using your home address:
Reduce Mail at Home: Once you start your home-based business, you may receive more mail than you used to. Your business could end up on lots of mailing lists, and you might be receiving more unsolicited business junk mail and special offers for your business. Getting a virtual office can help cut down on the amount of junk mail you receive at home. Redirect those business mailings to your virtual office, and you can save room in your home mailbox and avoid hassles at home.
Professionalize Your Business: Would you like to make your business look "bigger" and more professional? Getting a virtual office with an official business mailing address can help your business look like more of a legitimate, official entity that is separate from your home and personal identity.
More Privacy: Do you want to have a clearer separation between your personal life and your business? Signing up for a virtual office can help protect your privacy. Keep your business mailings going to a virtual office at a separate physical location from your home, and you can have a stronger boundary between your work and your home life.
Save Time on Dealing with Mail: Tons and tons of time can be spent each day, week, month and year opening mail for your business. Think of all those mysterious envelopes that look important, but then turn out to be junk! What if you could have someone else open the mail for you? This is part of why a virtual office can help: this service opens and scans your business mail for you, letting you quickly check your business mail at your convenience from any mobile device.
Getting a virtual office can help simplify your home life and professionalize your business image.
Legal Downsides of Home Addresses
There are some downsides and legal issues when business owners use their home address as their business address. The following are some of the more notable risks:
Lease and HOA rules. Some home addresses cannot be used as a business address. Specifically, apartment and condo complexes may restrict the ability of residents to run a business out of their homes. Some single-family homes may also have home owners' association (HOA) rules that have comparable restrictions.
Zoning restrictions. Some cities may have municipality codes that restrict or prohibit homeowners from running a commercial operation from their homes. Or, in some instances, only certain types of businesses may be prohibited.
Privacy concerns. Business owners intermingle their personal and professional lives when they list their home addresses, which they must provide to customers for legal contracts and other matters. Suddenly, they may find the privacy of their families compromised, with customers showing up on their doorstep unexpectedly.
Beyond the potential legal and privacy challenges that occur when business owners use their home addresses, there are also various missed opportunities.
Advantages of Virtual Office Addresses
An alternative to providing your home address is to use a "virtual office." Virtual office services can include mail receipt and forwarding, a live receptionist, and a lobby directory listing. Some virtual offices also provide individual office space, conference rooms, and business services.
There are measurable business advantages to using virtual office addresses instead of home addresses, including:
Professional presence and trust. When customers see an apartment or home address on a contract, statement of work, or invoice, it certainly won't give them a feeling of trust or professional presence. Your business address plays a critical role in building trust with prospects and customers, as well as giving you a local professional presence. A virtual office address can provide this benefit.
Meeting location. You may not want to meet prospects or customers at your home address. Hotel meeting rooms are expensive, often twice the cost of a rented meeting room space, and coffee shops lack the privacy and confidentiality that many business meetings require. Since many virtual office address locations also include professional meeting room space, businesses reap the additional benefits this offers.
Business expansion. A home business address goes only so far. For example, for businesses that expand to new locations, they require local addresses. A virtual office address gives the business a local professional presence and a meeting location for clients and partners.
Business owners have a huge number of priorities on their plate. A virtual office provides administrative services and infrastructure that many businesses need, often at a price that fits their budget.
What Is a Virtual Office?
A virtual office is an online hub where your home business can get a mailing address and receive mail. This is a special kind of service that you can sign up for, where your business has a designated "virtual address" or "virtual mailbox."
Instead of having your business address publicly identified with your home, and instead of having all of your business mail and official documents from state regulatory authorities sent to your home address, you can have a virtual office accept those mailings for you.
A virtual office can give you a few key benefits for your business:
Physical address (not a P.O. Box) for your business
Separate mailing address that is not your home
Fixed address to receive mail, no matter where you live or are located
Physical presence for your business in the state of your choice (in case you live in a different state or want to do business in multiple states)
Consistent physical address for your business, in case you frequently travel or want to be a digital nomad; no matter where you go, your business is reachable by mail
Mail scanning service where your business mail will be opened and scanned for you, so you can read your mail online at your convenience
A Virtual Office Is Not…
Sometimes people get virtual offices confused with other types of business services. Make sure you understand the difference. A virtual office is not…
A Registered Agent Service: Getting a virtual office is an additional level of support for your business, compared to a Registered Agent service. With a Registered Agent, you can designate a third party to serve as an agent to receive official correspondence or service of legal process sent to your business. Registered Agent services will also include automatic mail forwarding of any correspondence of documentation.
A Coworking Space: A virtual office is not actually an "office" where you can go work; it is a virtual service that provides your business with a physical address where your business mail can be sent, along with other convenient services such as digital mail scanning. If you want a place to work, look for coworking studios or coworking spaces in your nearby location. Coworking spaces can be a great way for small business owners and home-based entrepreneurs to get out of the house and work in a shared location without the costs and added efforts required to rent your own office space.
An Office Space or Housing Rental: Many home-based entrepreneurs or digital nomads like to get out of town and find a new place to work and live. If you like to work from the road, keep in mind that a virtual office is not the same thing as a place that you can rent or a place to stay. If you want to rent an actual office, or even if you want to stay in hotels or short-term housing rentals, there are other options available for you online. This is not what a virtual office can provide.
Hot industry news & trends